SANDWICHES
Have you tried our sandwiches? They say they are the best in town!
We prepare snack food of all kinds and sizes, whether for breakfast, lunch or a snack with the best sausages and top-notch ingredients, so that your quick snack is exquisite.
Baguettes with a variety of sausages including many Iberian sausages, omelette, vegetable sandwiches with whole-grain seeded bread, muffins, mini brioches and stuffed croissants… And, if we haven't already prepared exactly what you'd like, just ask! Whatever you want, if we've got it, you can have it!
From Monday to Friday, ask also for our sandwich of the day, every day it's something different for only 1.90€
Is it your birthday? Leaving party? Or other celebration? Would you like to invite your friends or work colleagues to breakfast or afternoon tea? Or perhaps you have a training session or meeting at your company? Find out about our catering menus for breakfasts, afternoon teas and coffee breaks for any event or celebration.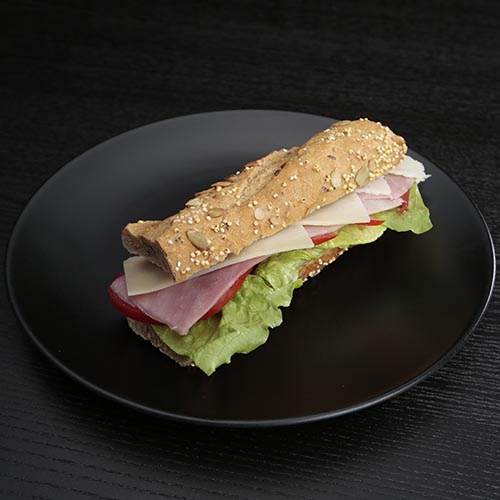 Ham salad baguette with wholemeal seeded bread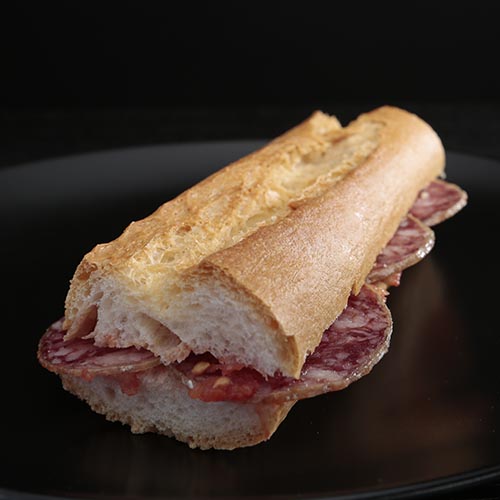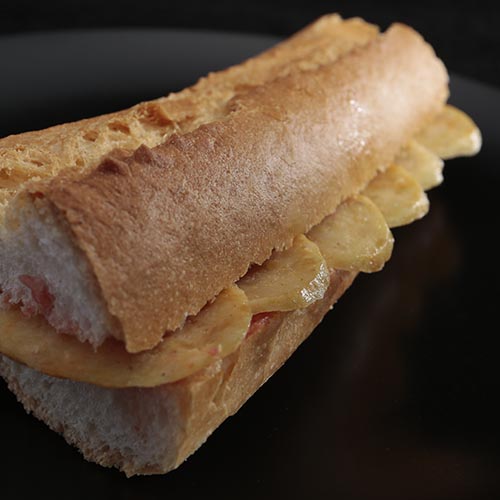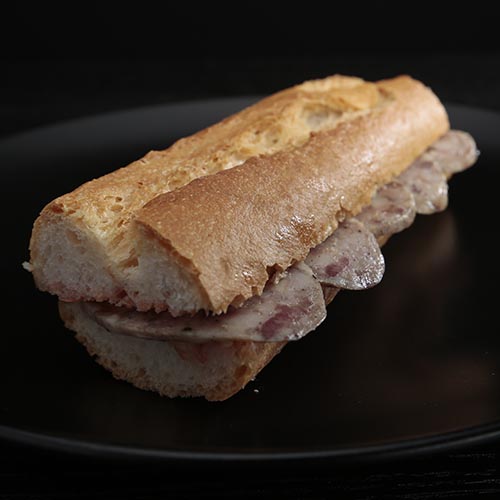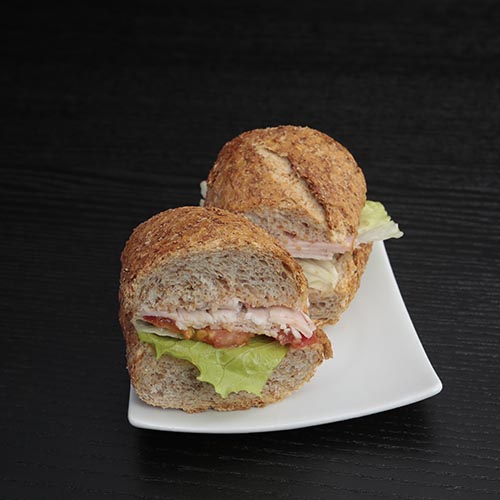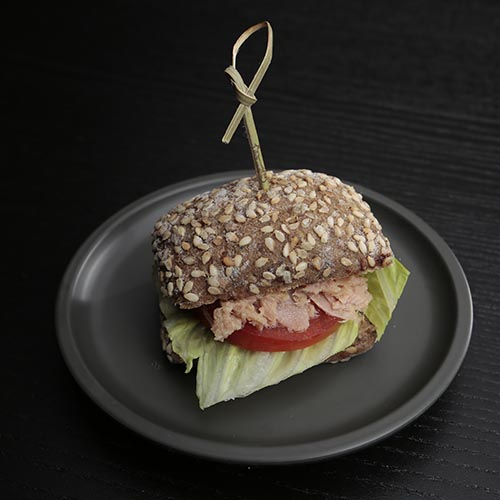 DELUXE Mini tuna baguette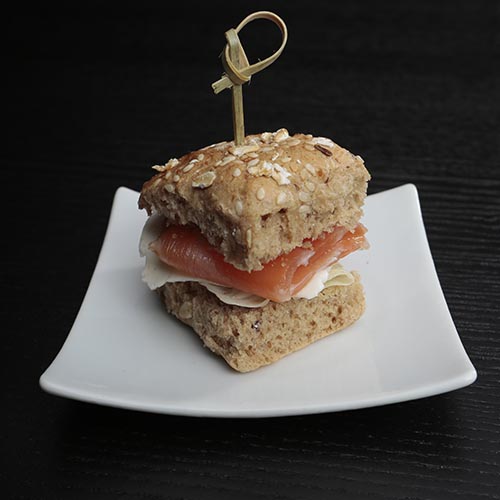 DELUXE Mini salmon and fresh cheese baguette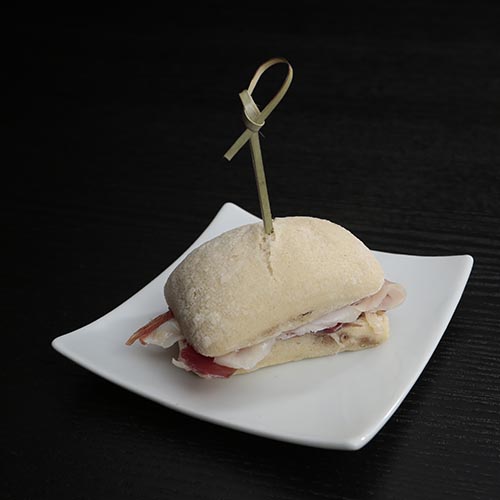 DELUXE Mini Iberian ham baguette