About Xarcuteria Ferran
Cansaladeria Ferran was founded in 1920 by Miquel Ferran. At that time it was located beside Santa Caterina market, in the historic centre of Barcelona. Today, after four generations and a century of tradition, we are still going strong and are even more motivated than ever to offer the best products and service to our clients.
Now Xarcuteria Selecta Ferran is situated in central Barcelona on the corner of Pau Claris Street with Diputació Street. We are still a family business where all of us, together with the help of a dedicated staff, offer a friendly and personalized service, because for us the most important thing is our clients and their satisfaction.
Pere Ferran's long career as a butcher and "charcutier" was officially recognized when, in 2002, the Generalitat de Catalunya (Catalan Government) awarded him "Carta de Mestre Artesà Alimentari" (Master of Food Artisanry).
OUR HAMS
We offer carefully selected hams to satisfy the most demanding of palates. White pork hams of various denominations of origin and the best Iberian Hog Hams and Shoulders (Delicious Iberian Cured, Free-range and Acorn-fed), both cut and whole.
And, if you want to take them home, don't worry, we vacuum seal. Whether it's for you or for a gift, you will be sure to find the right thing!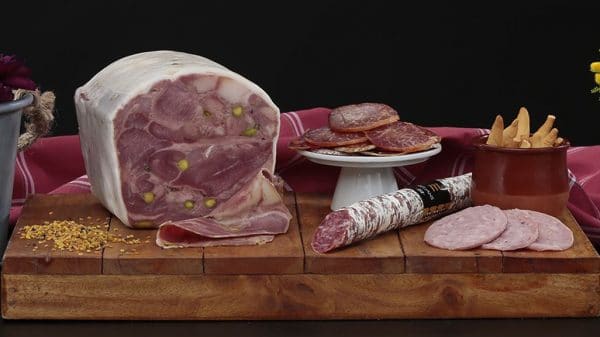 OUR SAUSAGES
We invite you to discover our cold meats. You'll find a wide range of meats and sausages of the highest quality and with unmistakable flavors, both cured and cooked.
We have selected for you the most typical Catalan sausages and meats from other regions of Spain too, either to enjoy them whilst in Barcelona or to take them home with you. Come and visit us and see what we have to offer!
OUR WINES
We invite you to discover the exclusive selection of wines in our little wine cellar. You will find white, rosé and red wines from various denominations of origin (all Catalan and Spanish). There's something suitable for every palate and every budget. Try our wines, you'll be back for more!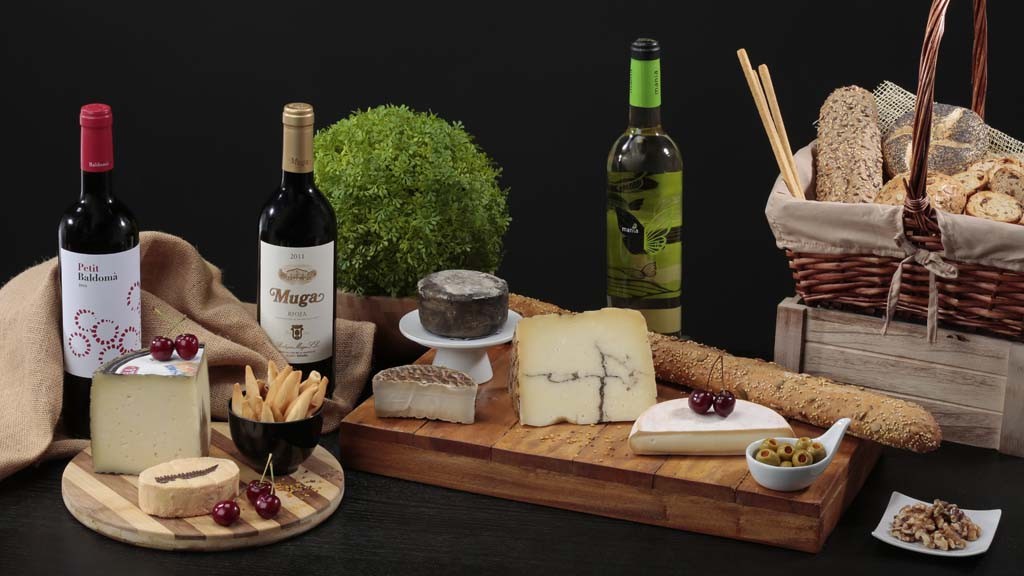 OUR CHEESES
At our establishment you will find cheeses for all tastes: mild, strong, tender, cured, to melt, fry or spread; local, national and imported; from cow, sheep, goat and buffalo milk or mixed. From the most classic to the most curious and select. Don't hold back! We have more than 100 different cheeses for you to try.
Discover
OUR CATERING
Do you have any celebration? Birthday? Leaving party? At home or at the office? A work meeting or a simple informal gathering of family or friends? At Xarcuteria Ferran Barcelona we have a different and quality catering service that will cover all your needs.